Welcome to Chicken Delight,
Do you feel like ordering in? Are you too tired to dress up and go out for dinner? Well, there is no problem at all because Chicken Delight is here to cater for you right at your home. Are you wondering what kind of food we can deliver? Everything; from Fast Food to proper meals; you get everything when you order your dinner at Chicken Delight.
Our lavish and delicious menu includes tasty dishes like Fried Chickens, Kebabs, Wraps, Burgers and even side orders like chicken nuggets. But we have something special for your family as well – delicious kids' meals will woo your kids. Can it get any easier than this? We don't think so. So next time you feel like ordering ANYTHING to eat while you sit back and relax at home, think of Chicken Delight!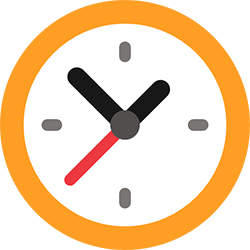 Mon - Thu: 15:00 - 10pm
Fri & Sat: 15:00 - 23:00
Sun: 15:00 - 10pm
Mon - Thu: 15:00 - 21:40
Fri & Sat: 15:00 - 22:40
Sun: 15:00 - 21:40
Last orders 10 min Before Closing Time
Recent Web Reviews
Did great as always, but they forgot a portion of chips.
Trevor Suckling
Jan 16,2022
Very yummy
Alison Day
Jul 30,2021
We get dinner from here when we have no time to cook or fancy a treat. Always on time (if not 2 minutes late which doesn't bother us) staff are friendly and helpful and the food tastes amazing!
Darren Marshall
Jul 20,2021
Food was 10 minutes late, mayonnaise was watery, beans were missing, and the Pepsi was warm
Danielle Smith
Jul 19,2021
I still enjoy the great food from here always a very nice place to order from nice people
Roy Fitch
May 31,2021